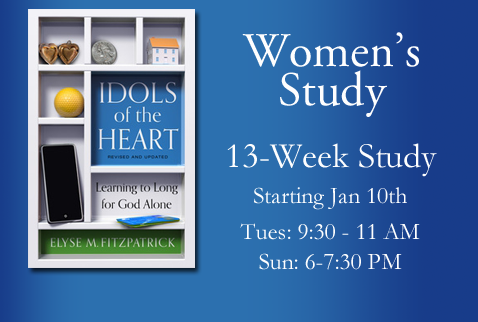 NEW: Women's Bible Studies
Idols of the Heart: Learning to Long for God Alone
 Two Opportunities to learn together:
Tuesday Mornings @ Harvest (9:30 – 11 AM. Childcare provided)
Begins 1/10
Sunday evenings in a local home (6 – 7:30 PM)
Begins 1/8
To contact someone, e-mail: womensministry@harvestpca.church
"Refreshing the women of Harvest, Medina, and Northeast Ohio with the freedom of Jesus."
Welcome to Women's Ministry!  We are glad you are here.
The hope, aim, and prayer of women's ministry at Harvest is
to equip women to think biblically and live covenantally in ALL areas of life
and ministry.
Women's Ministry will be diligent in seeking to cultivate a sense of community throughout the entire church family.  The programs/events that are offered by Women's Ministry are a PLATFORM where ministry 'from women-to women' happens…which supports the ministries of each woman.
We hope that you will join us as we worship, pray, play, and learn together.
Autumn and Winter/Spring Studies
Daytime study @ HPC (Tuesdays, 9:30 – 11 AM; childcare provided)
Evening study @ local home (Sundays, 6 – 7:30 PM)
Recent studies have included: None Like Him (attributes of God) and Idols of the Heart.
Our next study will begin September 12th, 2017
Check back here this summer for details!
For more information on Women's Ministries, contact: womensministry@harvestpca.com
"Like" and "Follow" us on Facebook: https://www.facebook.com/hpcwomen/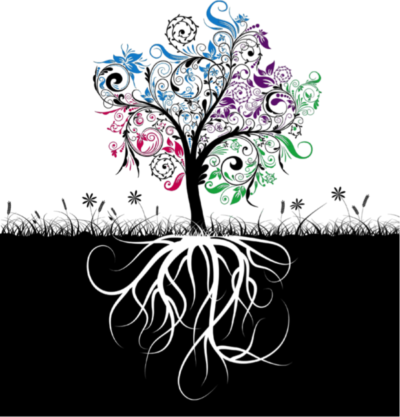 Save the Date:
Grounded & Growing Women's Retreat
Oct. 13 & 14, 2017
This year, Harvest's Women's Retreat will be joining with women of Ohio Presbytery, and other friends, for a 2-day Conference in Hudson, OH.
Author/speaker Susan Shepherd will be discussing "Becoming Eve: Recovering God's Good Design for Womanhood."
Take a listen to our Susan here.
The Lord announces the word, and the women who proclaim it are a mighty throng  Psalm 68:11