Autumn and Winter/Spring Study:
"Grace Through the Eyes of Jesus"
Beginning Sept 12: Daytime study @ HPC (Tuesdays, 9:30 – 11 AM; childcare provided)
Beginning Sept 17: Evening study @ local home (Sundays, 6 – 7:30 PM)
Contact womensministry@harvestpca.com for details on home location
See below for details.
For more information on Women's Ministries, contact: womensministry@harvestpca.com
"Like" and "Follow" us on Facebook: https://www.facebook.com/hpcwomen/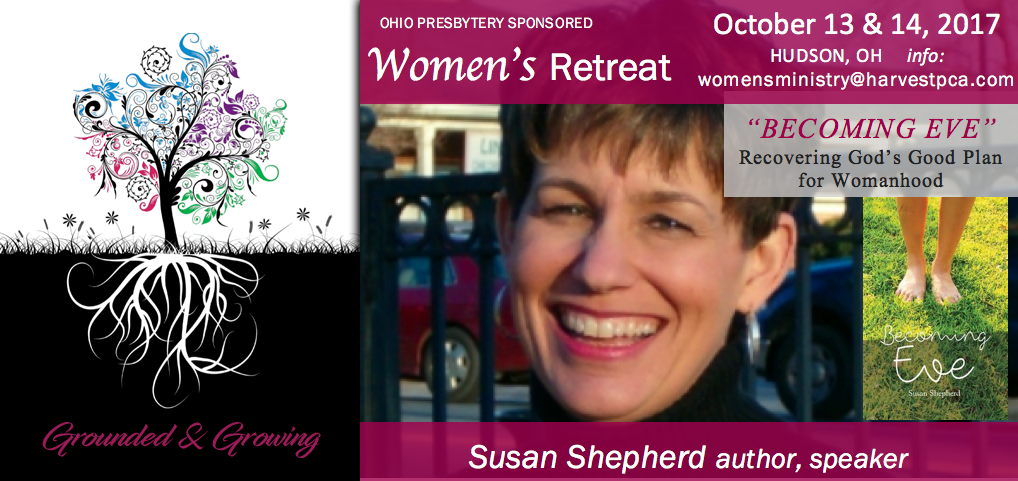 Register Today!*

Grounded & Growing Women's Retreat
Oct. 13 & 14, 2017
This year, Harvest's Women's Retreat will be joining with women of Ohio Presbytery, and other friends, for a 2-day Conference in Hudson, OH.
Author/speaker Susan Shepherd will be discussing "Becoming Eve: Recovering God's Good Design for Womanhood."
Take a listen to our Susan here.
*Cost is $25. To apply for partial scholarship through Harvest's Women's Ministry, please email us!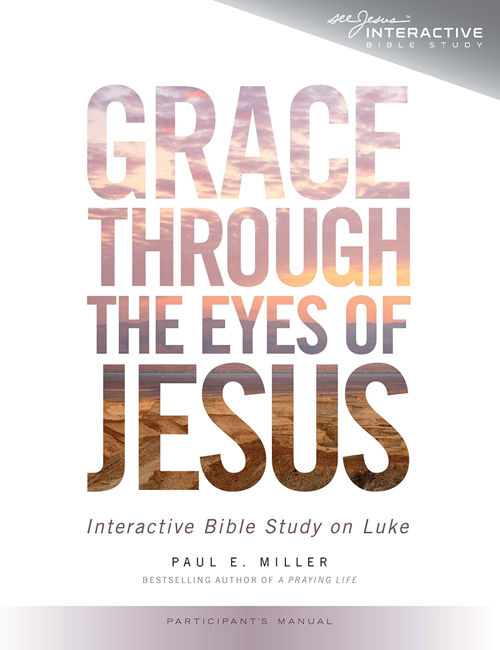 2017/18 Autumn and Winter/Spring Studies:
Grace Through the Eyes of Jesus
Interactive Bible Study on Luke
9/12: Daytime study @ HPC (Tuesdays, 9:30 – 11 AM; childcare provided)
Beginning Sept 17: Evening study @ local home (Sundays, 6 – 7:30 PM)
Contact womensministry@harvestpca.com for details on home location
The Lord announces the word, and the women who proclaim it are a mighty throng  Psalm 68:11