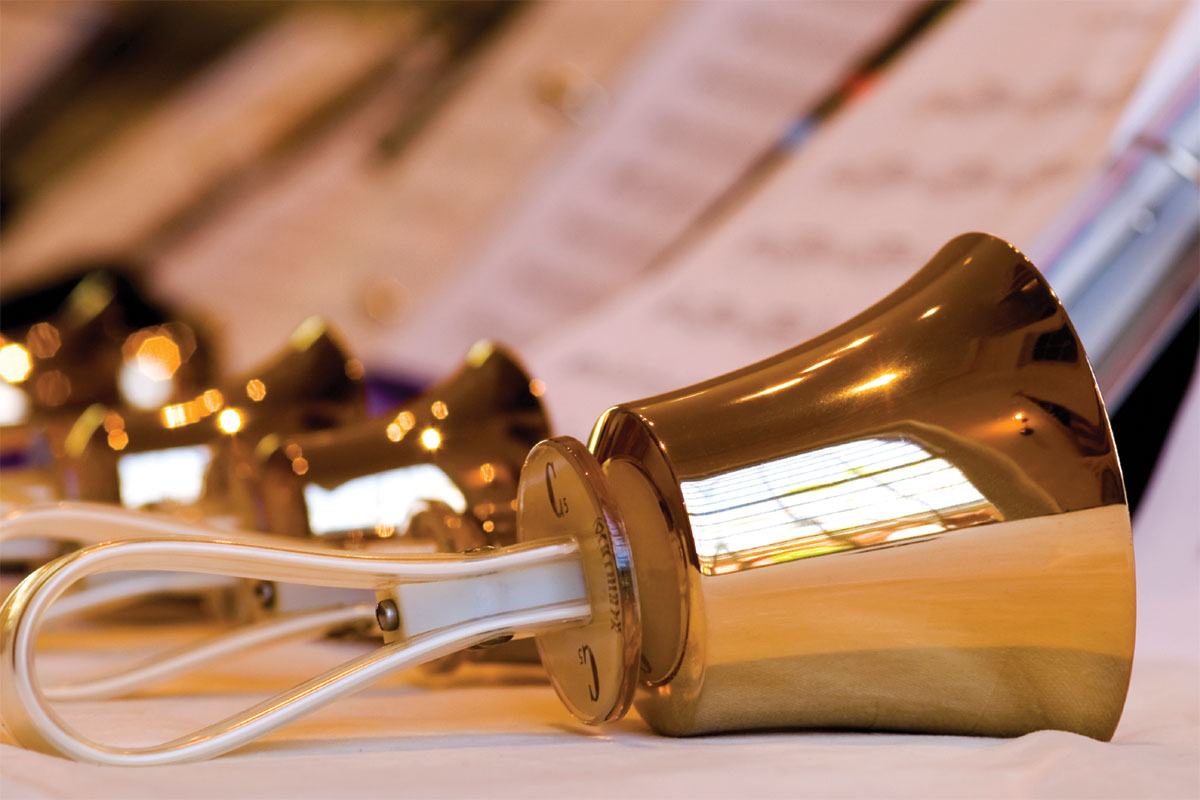 The Harvest Westminster Bell Choir was started 6 years ago and has become an important ensemble in the music ministry of our church. To RING of God's love and faithfulness is the calling of the Bell Choir – to glorify Him whom we serve! The Westminster Bells ring for Sunday morning worship providing special music, anthems and songs of praise. Many forms of musical styles are chosen as the repertoire for the bell choir maintaining that God's rich blessing of music has been passed down through ages and all of His music is to be lifted in His glory from generation to generation.
"I will RING of the Lord's great love forever!" – Psalm 89:1
The Westminster Bell Choir is open to adults and high school students. We gladly welcome new members all year long. Previous experience in ringing bells is not necessary – we can teach you! Rehearsals are on Wednesday evenings in the sanctuary starting at 6:30 p.m. to 7:15 p.m. The Bell Choir is currently under the direction of Lori Ciulla while director Susie Szymanski is temporarily away. In addition to sharing music for Sunday morning worship, the Bell Choir also rings for Christmas Eve services and performs with the Chancel Choir on an every other year basis the traditional Festival of Carols.
For more information regarding the Harvest Chancel Choir, please contact Lori at :
E-mail: lori.ciulla@harvestpca.com
Phonel: (330) 723-0770 x1006
In His Gory,
Lori Ciulla